Actresses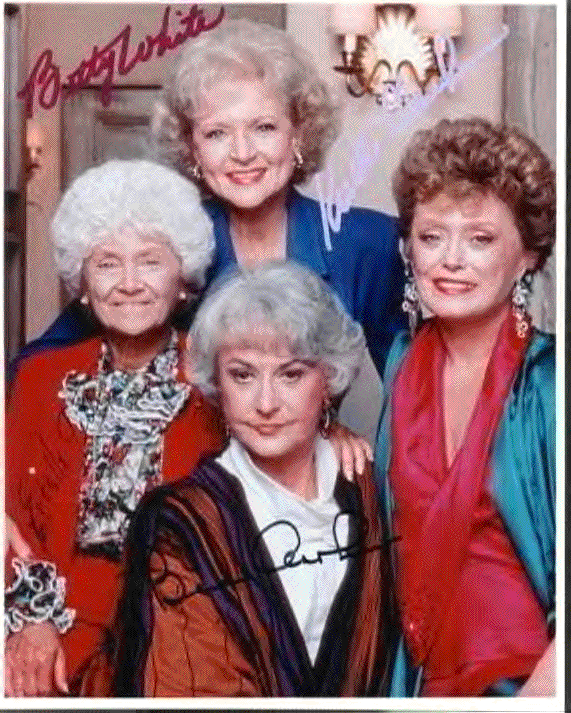 DOROTHY
Beatrice Arthur plays Dorothy Zbornack, a divorced schoolteacher armed with a rapier wit. "Bea" Arthur was born in 1923 in New York City. In addition to her star turn in "The Golden Girls," Arthur also made her mark on TV with the character of Maude Findlay on the series "Maude."
SOPHIA
Estelle Getty plays Sophia Petrillo, Dorothy's crotchety 80-year-old mother. Getty was born in New York City in 1923. The in-demand actress who played Sophia, the "Golden Girls" matriarch, is actually younger than Bea Arthur, who portrayed Sophia's daughter; on the set, Getty sat through several hours of makeup to create her older appearance.
BLANCHE
Rue McClanahan plays Blanche Devereaux, a man-hungry Southern Belle. McClanahan was born in 1935 in Healdton, Oklahoma. In addition to her brilliant portrayal of the flirtatious Blanche on "The Golden Girls," McClanahan also portrayed Vivian Harmon on "Maude." Nominated for four Emmy Awards, she has received one.
ROSE
Betty White plays Rose Nylund, a scatterbrained old lady. White was born in 1922 in Oak Park, Illinois. White, who is often referred to as the Queen of Television, has graced the small screen for almost 50 years, wowing audiences with her sparkling comedic timing on shows such as "The Mary Tyler Moore Show" and, of course, "The Golden Girls." White has been nominated for 13 Emmy Awards and has won four.